Prompt, Full Personalized Attention
& Cost Effective Representation
Divorce Law
Family law attorneys must be adept at managing the rapidly changing circumstances inherent in divorce and custody cases.
Immigration Law
We provide clients with a full range of immigration and naturalization legal services which are carefully crafted to reflect each client's goals.
Business Law
We bring to our business clients wide experience in employment matters, intellectual property, software licensing, real estate, taxation.
---
Landlord/Tenant Law
When disagreements between landlords and tenants, or "renters" cannot be resolved amicably, Landlord Tenant attorneys become involved.
Accident Cases
Personal Injury, Motor Vehicle Accidents, Construction Site Accidents, Explosion Accidents and Injuries, Premises Liability, Pedestrian Accidents etc.
Contact Us
To further discuss your situation and find out the right customized resolution for your case please call us, 646.606.4706
About ANIK LAW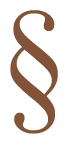 ANIK LAW FIRM is a full service law firm in the areas of immigration law, divorce law, accident cases, landlord-tenant law and business law.We encourage you to view our firm's Practice Areas page for more information.
Because I am a solo practitioner, all my clients receive personalized, cost effective, responsive and timely legal representation. I represent a wide variety of clients, from individuals to corporations. I know that effective legal strategy cannot be " one size- fits-all." I recognize that each client is unique. I personally guaranty that i will spend a significant amount of time with you, answering all your questions in timely manner, helping you understand the process. I believe that an informed client is an asset. I focus on delivering clear advice in an efficient manner. I bring more than 9 years of experience to my clients.
Call the ANIK LAW FIRM at 646-606-4706 or email us now for free consultation.
---